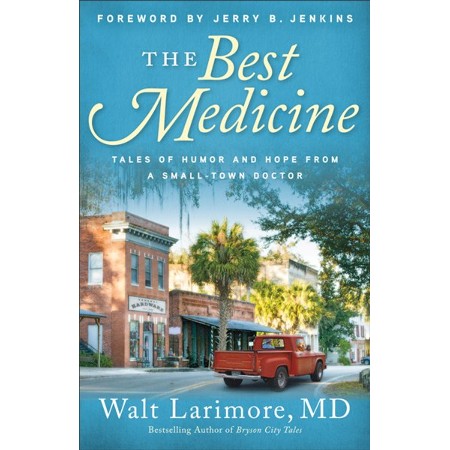 The Best Medicine: Tales of Humor and Hope from a Small-Town Doctor
By Walt Larimore, M.D. / Revell
Follow Dr. Walt Larimore as he upends his young family in 1985 and heads to Kissimmee, Florida, to begin his own small-town medical practice. You'll love the relaxing pace of life there, and all the warm-hearted, hot-headed, witty, and colorful characters you'll meet as you watch the doc grow into a lovable husband, father, and physician. 272 pages, softcover from Revell.