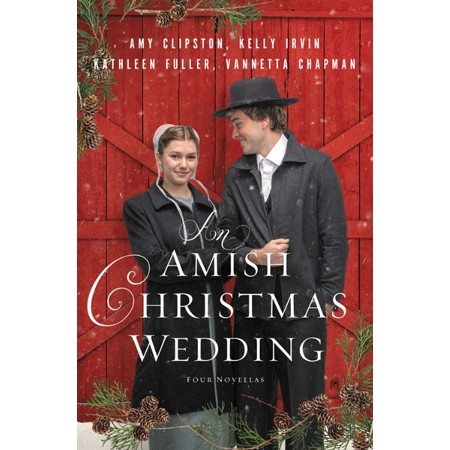 An Amish Christmas Wedding: Four Stories
By A. Clipston, K. Irvin, K. Fuller & V. Chapman / Zondervan
Christmas is coming—and wedding bells are ringing—in Amish country! In Evergreen Love, Lorene and Ryan get a snowy second chance. In Wreathed in Joy, a wedding cake sweetens an old friendship. In Holiday of Hope, a solitary bachelor cares for a troubled child—and falls for his teacher. And in A Christmas Prayer, an abandoned dog plays matchmaker. 400 pages, softcover from Zondervan.